Best Couple CO-OP PC Games
Making time for each other builds a relationship and keeps it going. Unfortunately, in the post covid era of today, cherishing time with your loved ones has become a challenge. We know what you couples are struggling with, and we are here to help.
Luckily the gaming industry has developed so much over the years that gaming for couples is easier and much more enjoyable than ever before. So today, we bring you a wide, hand-picked assortment of the latest fun-to-play PC games for couples. These games have been hand-picked just for you love birds out there.
When it comes to CO-OP games, everyone has different preferences. Some might enjoy the competitive thrill of first-person shooters, while others might want a chill puzzle-solving session. The following are the best multiplayer games for couples as of 2022.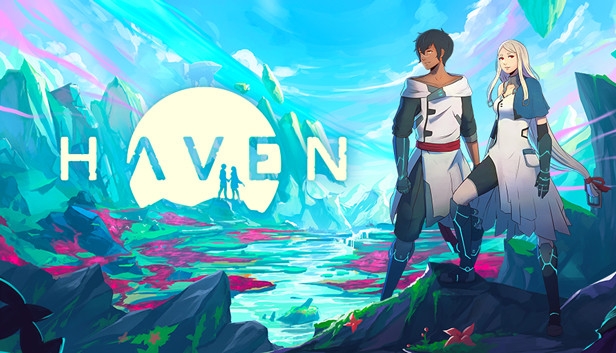 Haven is an Indie Role Playing Game (RPG) where two lovers elope to find them forever home. It is narrative-driven, and you will be fighting off the bad guys while you spend time together.
There is a Co-Op mode, but it doesn't require the second player to put in much effort actively. Perfect for playing when your significant other is doing something on the side. It is available now on Steam for 50% off.
This is a survival horror to its core, where characters have been trapped in a Sumerian Temple, and the only way out has something lurking nearby. Players are sharing a story where every player has an assortment of characters to control their part of the story.
First on the list is an action-packed spaceship shooter, which might be one of the cutest games. This Indie game has vivid colors and shapes and was rated as one of the best sellers on Steam's Valentine's Day Sale. However, the game is simple to grasp and perfect for people new to gaming.
The controls and objectives are pretty straightforward but require some combined couple effort to succeed. You will be shooting down enemy ships while your better half navigates you through asteroid fields. This game truly puts your coordination to the test, all the while being a fun experience.
This one is for the gamer couple; 1 vs. 1 fighting games are perhaps one of the earliest games ever made and the most popular. There is a good reason for it being that way. Sometimes you need a trial by combat to figure out who will be doing the dishes tonight, and Mortal Kombat 11 is perfect for that. There is an exciting solo mode, and a VS mode so you can battle your spouse in a more fun way. It is available on sale at the Steam Store and is one of our personal best purchases.
Minecraft is one of those multiplayer titles that would be a sin to miss out on. There are endless possibilities that little words cannot do justice—the build your own sandbox game allows you to experience it as a survival or a creative game.
However you play it, bringing your partner along for the ride is always a good option for Minecraft. You can build memories of your digital adventures and spend so much quality time together. Feeling bored while playing this with your partner would be a challenge.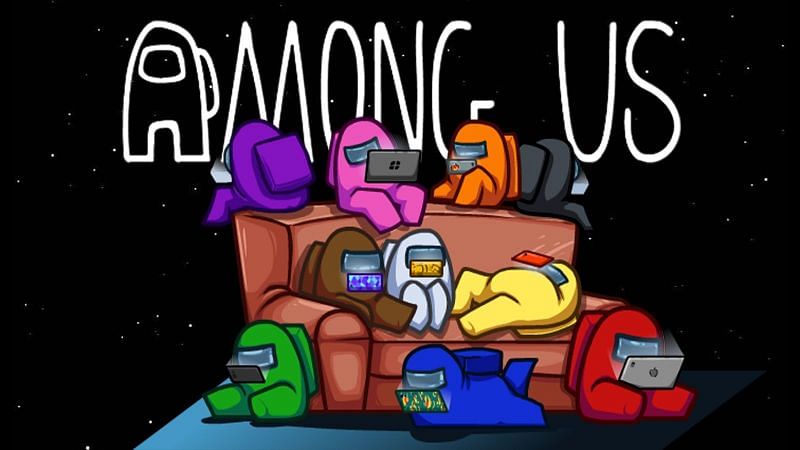 Among Us is the perfect party game to play. It is entertaining with a seductively engaging reason, basic controls, and superb execution.
Many couples are playing this game currently, and you can't go wrong there. The most remarkable aspect of Among Us is that it's always a friendly game to play with companions regardless of how far you are. On the off chance that you're social distancing and need a good time, get a couple of mates or your significant other and begin playing!
Portal 2 Co-Op features various puzzles designed to challenge couples/friends as a team. This game needs both people to actively coordinate and come up with solutions to problems. Solving puzzles gives a sense of accomplishment while keeping you on the edge of your seat about the upcoming situation.
The goal of this franchise is simple. You must use portals to enter inaccessible areas of maps to solve puzzles in interesting ways. This may not be as easy as you progress further into the game, which encourages couples to work together to come up with ingenious solutions.
Maybe you are looking for a more competitive experience and want to improve as you spend more time in the game. Valorant might be one of the best competitive team games out there.
As a couple on the same team, you would have to pick out different roles to assist your team in winning rounds. This five vs 5 shooters is not just your average aim game, it's highly reliant upon strategy, discipline, and teamwork to accomplish the objective. So would you be the night in shining armor for your significant other by getting all the frags, or would you be a support agent so they can unleash their true potential? Your split-second communication and trust might be what you need as the spike timer ticks down.
Fall guys are one of the top rising multiplayer games in 2022. Each minigame is different and funny. Unfortunately, it is one of those games that takes a lot of playtime to get bored with.
The in-game currency can be earned by playing, which keeps the competition going. It is less stressful than competitive games, and newer gamers' objectives are easy to understand.
That's it, folks, our ten best games for couples in 2022. We hope all that these rays of sunshine in the stormy black clouds of GPU shortage might be able to bring a smile across your face.
Meanwhile, you can check out our home page for more guides.
Have fun!